The concrete leading up to and surrounding a home go through a lot of wear and tear. Withstanding the elements of nature and dealing with foot traffic is bound to leave a mark on your concrete. That calls for a powerful cleaning method that is both safe and effective. SBG Pressure Washing takes care of all concrete areas around your home or business, providing a sleek new look.
Deep Pressure Cleaning
A concrete pressure washing ensures that the area will receive a deep cleaning. Attempting to clean concrete on your own is no easy task. It can be very difficult if you do not have the right equipment. But with our concrete pressure washing, we can clean your concrete so that everything is removed. That means getting rid of grease, oil, mold and all other types of substances.
Selling Your Home?
Having a clean exterior on your home can make a huge difference when
having it on the market. Get the potential buyers attention with a fresh clean home, spotless walkways, sparkling clean gutters and deck areas! Let us help you make it SHINE!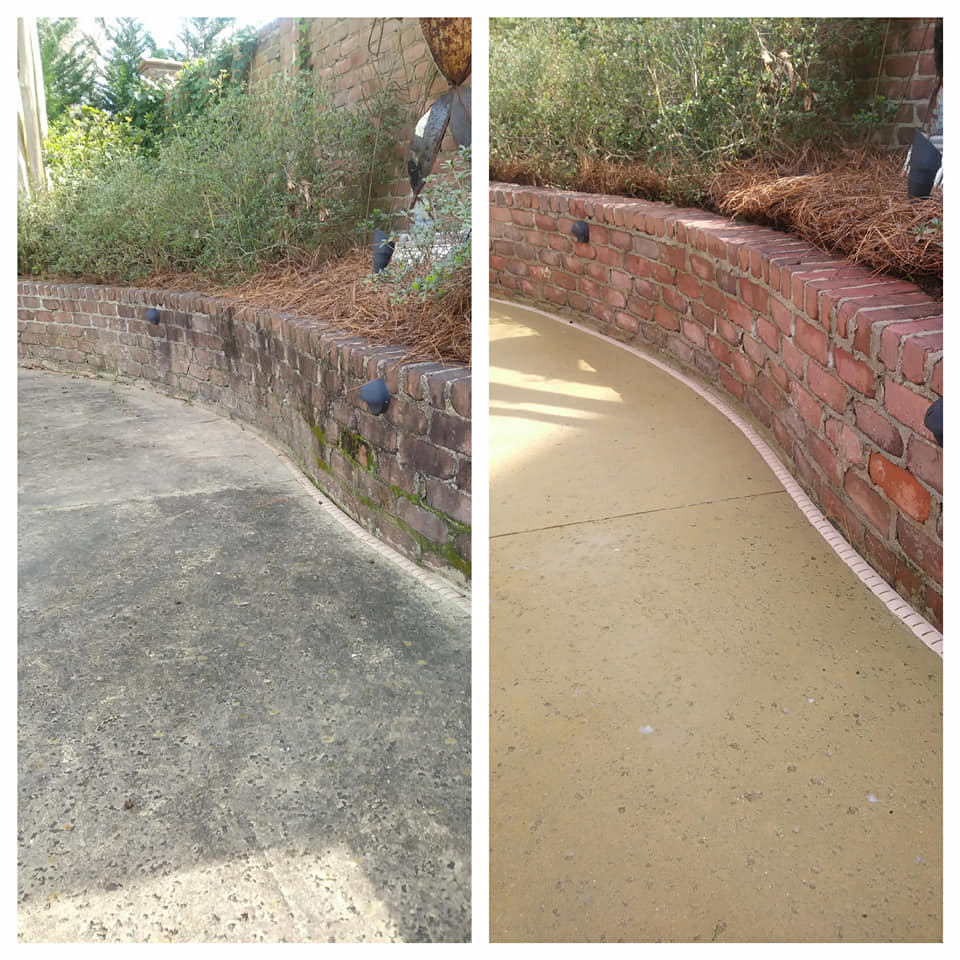 Curb Appeal
Improving your curb appeal is a way of increasing the value of your property. A concrete pressure washing applied to your sidewalk, walkway and driveway can make an immense difference. This process removes unsightly stains, spills and a buildup of dirt across concrete surfaces. Anyone passing by will notice the difference following a concrete pressure washing. It also helps when trying to sell a home by providing a more appealing look to the exterior.
safety
There are a lot of contaminants that can make their way into the concrete around your home or business. It is more than just dirt as it can also extend to algae, mildew, mold and other contaminants that could present a risk to your family's safety. The addition of water to those substances could create a slippery surface, making people susceptible to falls. It can also pose a health risk for people with allergies. It's a good idea to protect your loved ones with regular concrete pressure washing.
Commercial Concrete Pressure Cleaning
Businesses need to be profitable and that means they need to be maintained properly. Any concrete surfaces that are unsightly or even a little bit dirty could chase away potential clients. They could take it as a sign that there is a lack of professionalism. Why take a chance on losing even one customer? Keep your business looking top-notch with our concrete pressure washing service. Our team of concrete washing technicians will work diligently and carefully without disrupting your flow of business. This is an investment in your commercial property, one that could pay off in a big way.