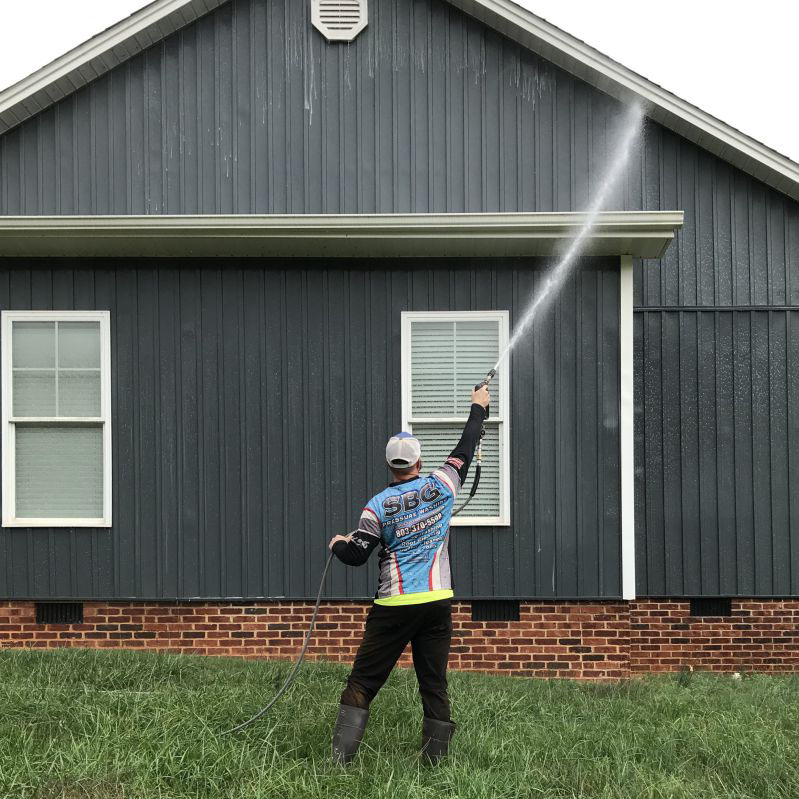 SBG Pressure Washing provides an array of services for those looking to clean the outside of their homes. Our exterior home cleaning can recreate the look of your house and significantly upgrade your home's overall curb appeal. These services are carried out by trained pressure washing professionals who have years of experience in exterior house cleaning.
When most people think of home cleaning, they think of all that goes into cleaning the interior of a home. But cleaning a home's exterior is equally as important and is conducted in a bit of a different way. SBG features state of the art equipment used by our trained technicians and that allows us to provide the following exterior house cleaning in Charlotte NC.  
Siding – This process involves more than just blasting the side of a home with a pressure washer. The type of siding dictates how much pressure is used in order to provide a deep clean that does not damage the home siding.
Gutters – SBG's gutter cleaning service does more than just clear away debris. We use soft washing techniques to also clean out all the grime and dirt that has become embedded within your exterior gutters.
Roofing – Getting up on a roof and providing a thorough cleaning is a dangerous task for homeowners. Our professionals will take the risk and let you rest comfortably inside your home while we remove all the problem areas from your roof.
Fences – Being outside in the elements exposes fences to harsh weather and moisture. That can lead to staining, mold and other unsightly residue. Our exterior house cleaning service can make sure your fence receives the deep washing it needs.
Decks and Patios – If your home is equipped with a deck or patio, there will eventually be a need for a cleaning beyond what homeowners do on a regular basis. This is where SBG can step in and be sure to protect and clean your deck or patio.
Selling Your Home?
Having a clean exterior on your home can make a huge difference when
having it on the market. Get the potential buyers attention with a fresh clean home, spotless walkways, sparkling clean gutters and deck areas! Let us help you make it SHINE!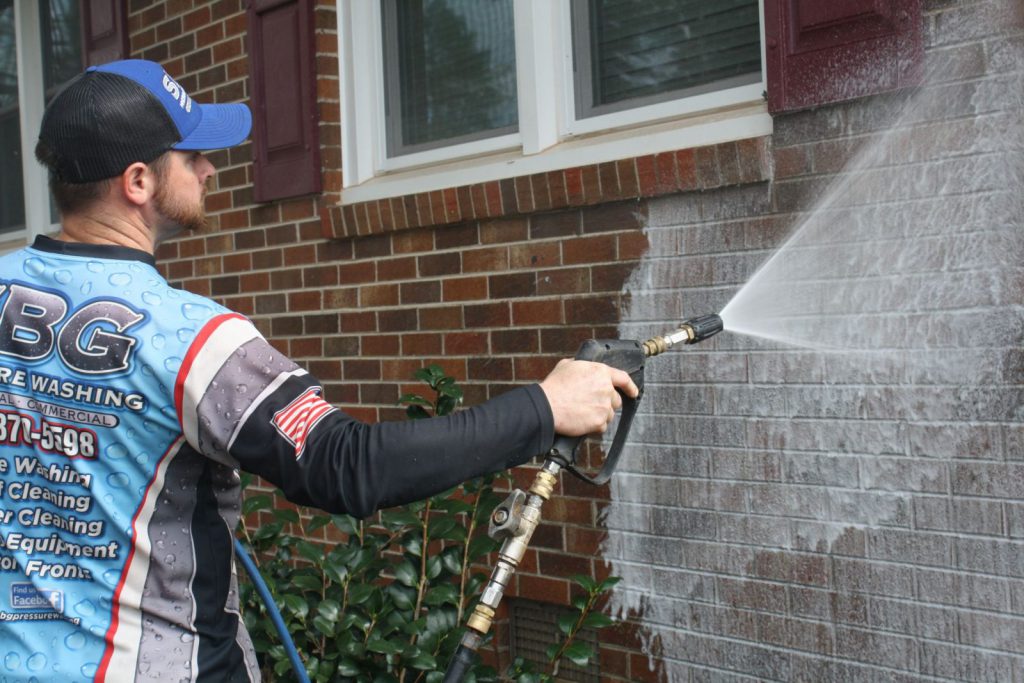 Exterior Pressure Washing Increases Safety
The exterior of a home is extremely important to its overall appeal and safety. The accumulation of mold and mildew is not only unpleasant to look at, but it can also pose a health risk to everyone in the home. SBG Pressure Washing can transform the look of your home with one of our affordable exterior pressure washing services. Our team is standing by to provide you with the best exterior house cleaning Charlotte NC has to offer. 
Call Now For Our Exterior House Pressure Washing Service!