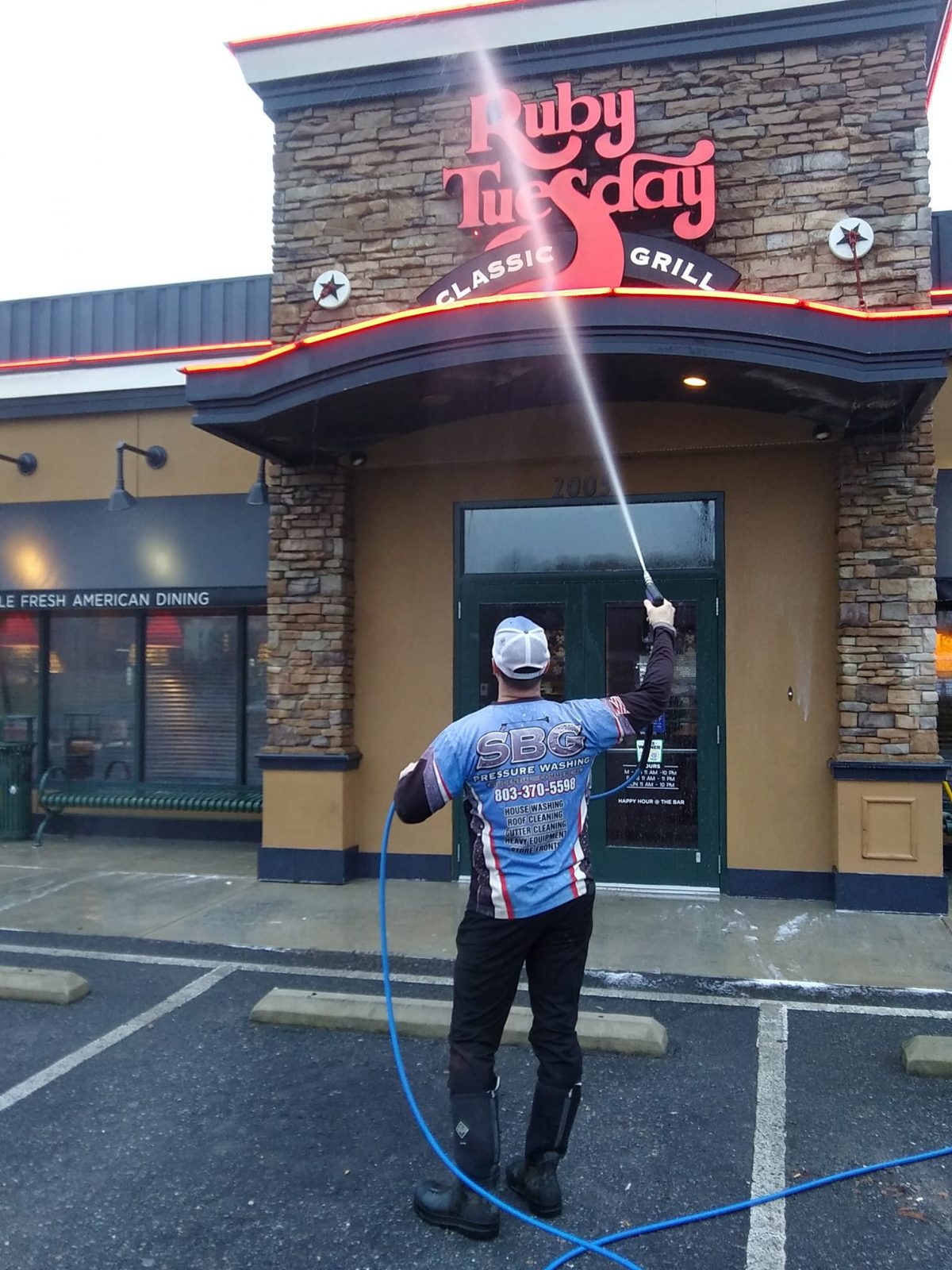 Some surfaces need to be deep cleaned with a high amount of pressure. Concrete typically requires a strong power washing to extract every speck of dirt and grime. This type of wash is not meant for every kind of surface, although it does the job on those hard to clean surfaces that will not be impacted by high pressure levels. SBG Pressure & Power Washing provides top-quality power washing service in Charlotte NC and the surrounding areas.
Our power washing service differs from our pressure washing service in a variety of ways. The pressure is increased when it comes to power washing and this also uses hot water to blast away grime, dirt and stains. Combining hot water and high pressure allows for the complete removal of all types of debris and stains, including the following:
Salt residue
Mold
Mildew
Stains
Oil
Grease
Selling Your Home?
Having a clean exterior on your home can make a huge difference when
having it on the market. Get the potential buyers attention with a fresh clean home, spotless walkways, sparkling clean gutters and deck areas! Let us help you make it SHINE!
Residential Power Washing
Power Washing can be used on driveways, patios, decks and even the exterior of homes and businesses. However, our power washing technicians are careful when it comes to suggesting power washing or pressure washing. Certain surfaces cannot withstand power washing as it could result in damage. We are fully aware of which surfaces can tolerate power washing and which ones cannot. We can look at your exterior and recommend the right service for you.
For example, deep oil stains in a driveway will only come out with a thorough power washing. Bu a wooden deck may only require pressure washing as too much pressure could inflict a fair amount of damage. The additional heat that comes with power washing is also excellent for the removal of something like gum on a sidewalk as it provides extra power to the process.
Commercial Power Washing
Businesses and commercial properties can benefit greatly from power washing. This service can be deemed essential as it allows businesses to maintain a clean, fresh look. It's easy for grime, mold and dirt to buildup on the exterior of a building through the changing seasons. However, this look could wind up hurting business as a sullied appearance may wind up turning away customers. Keeping your Charlotte NC business looking pristine is a simple as making a phone call to SBG Pressure Washing.
Powerful Cleaning & Washing Services
Our team of technicians will use our power washers to remove every bit of dirt and grime so that the exterior of your property is in showroom condition. Our service also extends to walkways, driveways, decks, patios and any other area of your commercial property that needs a deep cleaning.