Turn your patio into a showroom with the professional service offered by SBG Pressure Washing. We have a vast amount of experience pressure washing all types of patios, big and small. You won't believe the difference as we can turn a grimy, dirty patio into a sparkling display. 
Residential Patio Cleaning
Simply hosing off your home patio every now and then is not enough to keep it clean. Every so often, there is a need for pressure washing. And if you do any landscaping, there is always a chance that some chemicals may find their way onto your patio. Removing those chemicals, along with any buildup of dirt, is essential for maintaining your patio. 
Selling Your Home?
Having a clean exterior on your home can make a huge difference when
having it on the market. Get the potential buyers attention with a fresh clean home, spotless walkways, sparkling clean gutters and deck areas! Let us help you make it SHINE!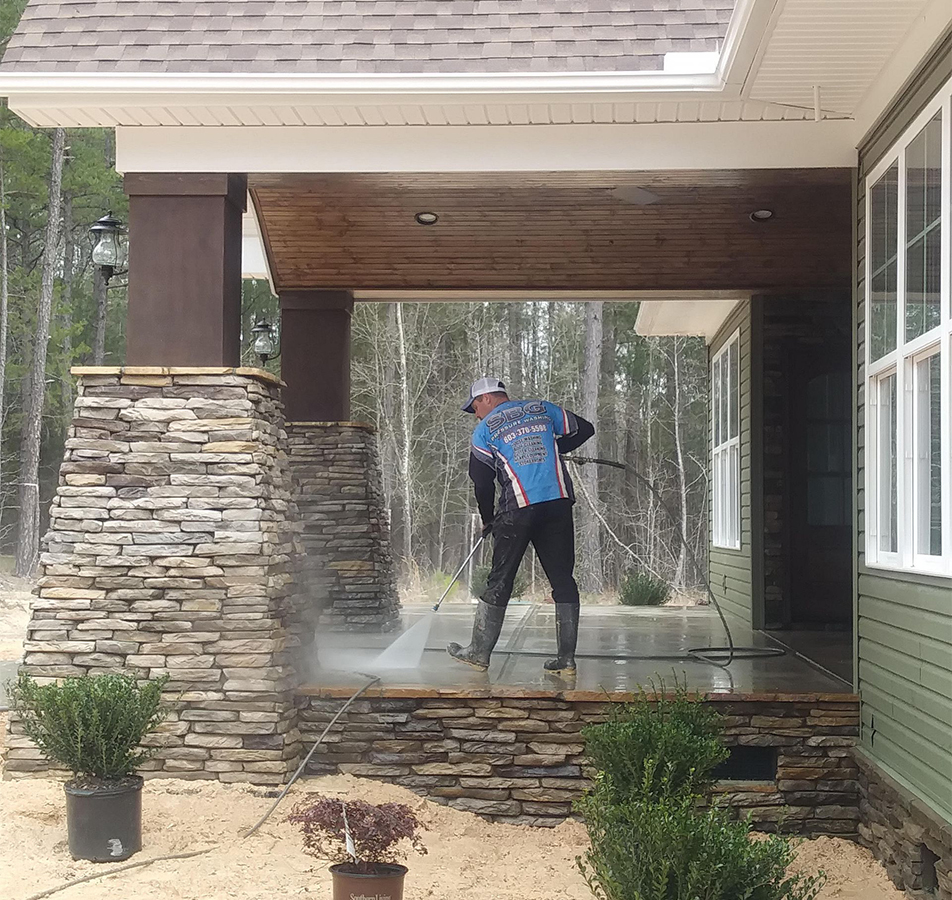 Commercial Patio Cleaning
Many restaurants have patio seating and no one wants to dine on a patio that is dirty. A clean environment speaks volumes about the type of business. There is a high level of quality that comes with a place that is kept appealing and clean. SBG can make sure your patio is welcoming to all new and returning patrons.
Regular Maintenance
Many homeowners and business owners will put off pressure washing their patio for long stretches of time. That could lead to deterioration and wind up costing you a lot more in repairs. Mold may not seem like a big issue, but if left untreated, it could become very problematic. Even if your patio is not terribly dirty, pressure washing is a form of preventative maintenance.
Professional Services
One of the best parts about our patio pressure washing service at SBG is the fact that we get the job done quickly. There are no elongated waits as your patio could look brand new in no time at all. When it comes to commercial properties, a quick cleaning is important for revenue. Our technicians can wash your patio so that you do not wind up losing any business at all. Regardless of the surface type, our pressure washing will provide a deep clean without infusing any damage. Our technicians have been expertly trained and have years of experience. This can ease your mind as we ensure to get the job done right.
If you are a homeowner or business owner looking for patio pressure washing in Charlotte NC, contact the professionals at SBG Power Washing today. We are ready to turn your patio into a showroom area that shines with freshness.