Pressure washing
a driveway can give the look of an entirely new driveway with only a minimal amount of effort. All you have to do is contact SBG Pressure Washing and we will take care of the rest. Our pressure washing services are available to residential homes and commercial properties for various driveway applications.
There are several benefits that come with our professional driveway pressure washing. Our technicians will come to your location and provide top-quality service that will bring out the following benefits for your driveway.
pressure washing all types of Driveways
It does not matter whether your driveway concrete is new or old, our pressure washing services will get the job done right. It works by actually pulling dirt and grime out of your driveway. Our service also includes stain removal, the elimination of dirt baked in by the sun and getting rid of oil stains. Your driveway will have a completely new look once our technicians finish the job.
Lessens damage caused by thawing or freezing
Limits damage from salt
Decreases cracks and peeling
Simplifies driveway maintenance
Easier to clean driveway

Eases snow removal 
Selling Your Home?
Having a clean exterior on your home can make a huge difference when
having it on the market. Get the potential buyers attention with a fresh clean home, spotless walkways, sparkling clean gutters and deck areas! Let us help you make it SHINE!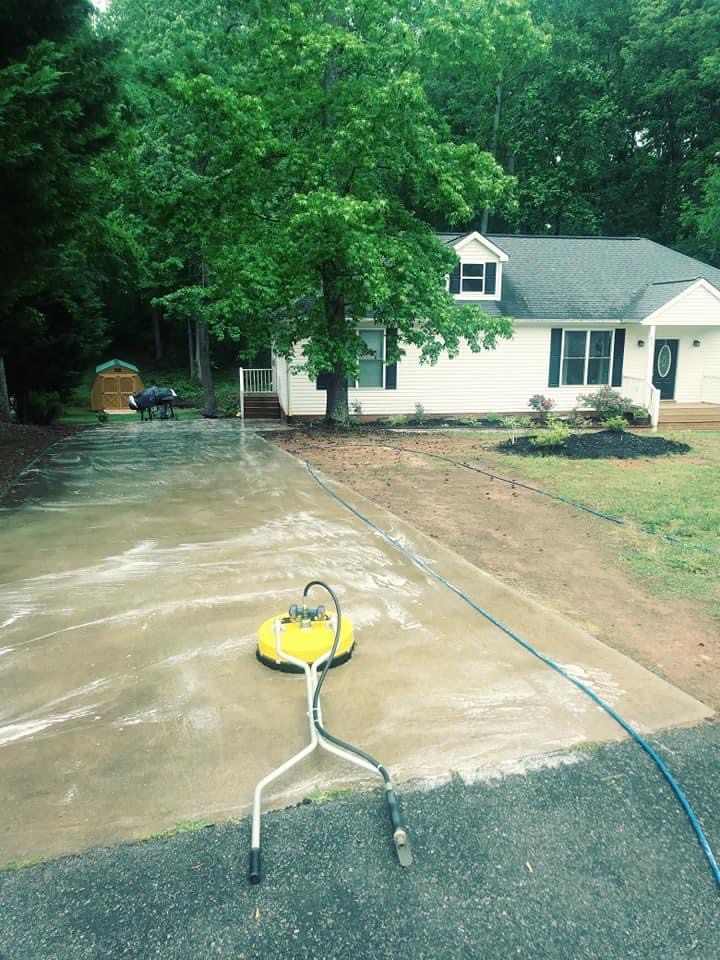 Saving Money For Driveways
There is more to unsightly driveway stains than just the look. The presence of grime that contains acid along with the development of algae can start to eat away at your concrete. That can result in splits, cracks and peeling across the driveway. If it continues, there will be a need to repair your driveway and that can be a costly expense. However, by pressure washing your driveway, you are preserving it and extending its lifespan. Driveway repair can be costly so it is important to maintain your driveway as much as possible, including regular pressure washing.
Driveway Safety
Cracks in a driveway can be a hazard, especially to senior citizens or small children. The presence of mold and grime can also create a slick surface, particularly after a rain. It could even be possible that a slip and fall could lead to a lawsuit. Pressure washing your driveway is a way of protecting all those who set foot on that patch of concrete.
Pressure Washing Services For Driveways
There is not one time of the year that is the most opportune for driveway pressure washing. The important part is not to ignore the staining in your driveway. Whenever you are ready to remove that staining, contact SBG Power Washing. Don't stress about trying to do it yourself as pressure washers can be costly and sometimes complicated to use. Our team of professionals can take care of your driveway pressure washing in Charlotte NC.